As any savvy business owner knows, keeping up with the latest innovations is key to staying ahead of the competition. But how can you ensure that your company stays on top in 2023?
One answer might surprise you: Screen printing!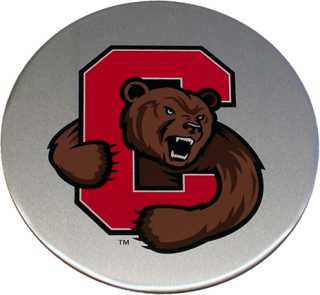 It ain't just about the t-shirts. Screen printing has come a long way from its ancient beginnings, and continues to be relevant at the intersection of business, technology, and art.
Let's explore some of screen printing's latest innovations.
But First… A Brief History of Screen Printing
Screen printing is an ancient art form. Its exact origins remain a mystery, but many historians believe that it began in China during the Song Dynasty (which started around 960CE), a period marked by huge social and economic change, and an explosion of artistic expression.
Eventually spreading to other neighboring countries like Japan, screen printing finally made its way to Western Europe in the 18th century, thanks to European merchants who brought the method and materials back with them after trading along the Silk Road.
In the 1960s, pop artists like Andy Warhol and Peter Blake helped make screen printing break out as a modern art form.
And then there were, of course, the t-shirts. So many t-shirts.
Computer-to-Screen Imaging
Screen printing has come a long way in the last thousand years. Recently, one innovation that's definitely changed the game is computer-to-screen (CTS) printing, also known as direct-to-screen printing.
This revolutionary technique involves using specialized software to print high-resolution images directly onto the screen, eliminating the need for the traditional film separations.
The end result is a more precise and efficient printing process that allows for a quicker turnaround time, while producing higher quality prints.
As the demand for excellence and speed in screen printing grows, CTS printing is quickly becoming the standard in the industry.
Surprising New Materials
Perhaps one of the most exciting developments has been the expansion of materials that can be printed on.
It's no longer limited to just t-shirts and sweatshirts – now, high-fashion pants and denim can be adorned with intricate designs, thanks to modern screen printing technology. This has produced an entirely new level of creativity and customization, allowing artists and designers to create more ambitious patterns and looks.
There's also now a wider range of options for designs and logos available. Whether it's metals, plastics, or vinyl, screen printing using a thermoset or epoxy paint system ensures a durable adhesion and a high-quality finish.
Here at Detroit Name Plate Etching, we use the Pantone color match system, which can even replicate the gloss or matte finish of any color, making it the ideal choice for those with multi-colored designs.
Special Effects
Continuing to push the envelope, screen printers are looking beyond the traditional methods of ink application.
Specialty inks such as puff, glitter, and suede are just a few of the special effects options available. These offer a range of textures and effects to accentuate screen-printed designs.
Shimmer and high-density inks are also gaining popularity, adding an extra layer of depth and detail to clothing and accessories.
With these unique effects, screen printers can stand out from the competition by drawing attention to the innovative techniques available in today's market.
Embrace Innovation
Innovation and creativity are key attributes to a successful business. If you're ready to give your projects an extra boost, screen printing may provide exactly the burst of creativity you need.
For over a century, Detroit Name Plate Etching has been an industry leader in the world of product identification. Our dedication to high quality and competitive pricing has made us a trusted partner for businesses of all sizes.
But it's not just our products that set us apart – it's our team.
We pride ourselves on providing the highest level of service, and our experts are always working to find innovative solutions to meet your unique needs.
At DNPE, we understand that your name is on the products we make. That's why we're committed to delivering nothing but the absolute best. Request a quote today!