Need Metal Tags ?
Choose the Size, Shape and Other Details and We Do the Rest!
Save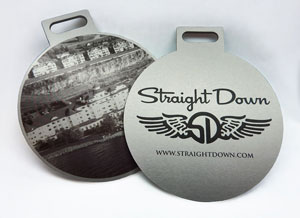 Custom Metal Tags can be made for:
Identification Tags
Asset Tags
Serialized Tags
Inventory Tags
Equipment Tags
Brand Identity
Custom Metal Tags from Detroit Name Plate Etching offers you the best solution for your identification needs.  Whether its brand identity, or asset tags for inventory,
we cover it all! 
DPNE is ISO 9001:2008 certified.  ISO 9001:2008 specifies requirements  for a quality management system where an organization aims to enhance  customer satisfaction.  As a result, defect rates decrease because  QUALITY is constantly measured.  Our customers receive unbeatable  products at competitive costs.
Save
Save