Cleveland Stainless Steel
Make Your Mark with Stainless Steel
Rock On with Stainless Steel 
The rock star slams one boot down on the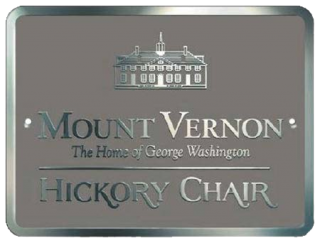 stage.
He leans way back and shreds on his electric guitar.
As the crowd goes wild, the rock star's calloused fingers dance back and forth across stainless steel strings.
Why stainless steel? For one thing, its sound is the brightest and sharpest of all guitar strings. But it's also because of stainless steel's ability to stand up to the hardest rocker's longest, most punishing guitar solos.
Cleveland businesses know how to rock.
And Detroit Name Plate Etching knows how to craft strong materials like stainless steel into high quality nameplates, logo plates, and data plates. Put us together and you'll bring the house down.
A Rock-Solid History
From the weapons of ancient kingdoms to the gleaming skylines of modern metropolises, steel has been a pillar of human civilization for thousands of years.
In the early 20th century, the world was introduced to the next step in steel's evolution: stainless steel.
Originally called "rustless" steel, this groundbreaking invention's unique properties made it naturally resistant to the corrosion that plagued traditional carbon steel.
It's no surprise that stainless steel has become such a popular choice for the industries with the toughest environments – the heat and chaos of a manufacturing plant, or the hustle and bustle of a busy kitchen, and of course the pounding stage of a hard rock concert.
Unparalleled Versatility
Not only is stainless steel durable and resistant to damage, but it's lightweight and easy to work with – making it a great option for industries all around the world.
Plus, stainless steel plates are aesthetically pleasing. The reflective surface adds a touch of luxury to any space, making it an ideal choice for businesses looking to create a lasting impression.
Its versatility also allows for important information (names, data, safety instructions) to be etched on its surface – making it perfect for signs that need to withstand the harshest conditions.
Unwavering Reliability
For more than a century, Detroit Name Plate Etching has been a reliable partner for Cleveland businesses and beyond.
Our years of experience in the industry have allowed us to perfect our craft. We create plates that can withstand constant use and abrasion, quality products that can take on whatever life throws at it.
Contact Detroit Name Plate Etching and request a quote today.
Our Stainless steel is durable, unusual, and looks striking when etched without fill paint. We stock several gauges: .014″/.35mm to .120″/3mm.