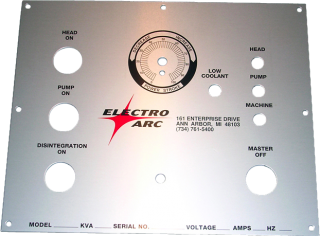 If your business relies on electrical tools and machinery for daily operations, you may already understand the importance of the control panels that work with the equipment. Dealing with unreliable control panels can be detrimental to your business, but is it worth replacing with a custom control panel designed to meet your unique needs? If you are not sure if you need a custom control panel, keep reading to learn more.
A custom control panel is designed to meet the specific needs of your business. The proper control panel will help your daily operations run smoother and decreases the chances of costly errors and downtime during production. Furthermore, a custom-designed control panel can simplify operations. Instead of relying on multiple panels to complete a single project, you can utilize a single control panel that makes the entire process more cohesive. Taking it a step further, simplifying operations will help you save on labor costs while also increasing employee satisfaction.
It is also likely that you need a control panel that can withstand a specific work environment. Perhaps the control panels need to withstand extreme temperatures, combat changes in air pressure, or operate in other extreme conditions. It is important that you have a control panel that you can rely on in these circumstances.
An effective control panel can significantly transform business operations, and comes with many benefits. Even if it may not be completely necessary, there is no denying the positive impact that it can have on your business.
When it comes to designing a Custom Control Panel that gives you exactly what you need, you can trust the experts at Detroit Name Plate Etching. Our custom control panels are prepared according to your specifications, and can be designed to withstand even the harshest environments. If you are ready to take your business to the next level with a custom control panel, Contact Us today.