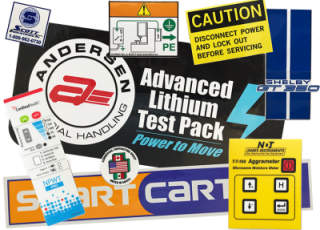 Custom decals and overlays can be used in a variety of applications for your business. You may be placing it on outdoor equipment, placing it on windows, or using them on a banner. You may even be considering using it outdoors in different ways to create a buzz around your business. Whatever the case may be, you will want to make sure that any decals you plan to use outside can withstand all weather conditions.
A custom decal is supposed to complement and tell a story about your business. The last thing you want is for a dilapidated and weather-worn decal to be the thing marketing your brand. You also don't want to throw away money constantly replacing worn out decals. What you need is a long lasting and durable decal for all weather conditions. You want to represent your brand with a high-quality decal that is symbolic of your own products and services. To achieve this, you will want to work with a company that has a reputation for producing decals and labels that survive environmental extremes.
A company such as Detroit Name Plate Etching can provide you with durable customized vinyl, polyester, and polycarbonate labels and decals. You can pick from a variety of colors, finishes, shapes, sizes, etc., to create a decal that accurately represents your brand. However, by using a manufacturer that prioritizes durability and longevity, you can get so much more out of your custom decal.
If you are looking for a long lasting, durable decal that survives all weather conditions- even Michigan's weather extremes, you will definitely want to contact the experts at Detroit Name Plate Etching. Here at Detroit Name Plate Etching, we will make sure that your company stands out and your promotional decals stand up to almost any environment. Contact us today for your quick quote.