There are many legal requirements surrounding the proper use and identification of aircrafts. One regulation that could be easily overlooked if you are not careful is the required data or identification plate. The Federal Aviation Administration (FAA) requires that manufacturers of aircrafts attach a "fireproof identification plate" to the outside of the aircraft. To be in compliance, you must meet several conditions per the FAA.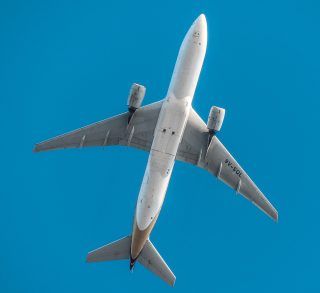 Identification Plates Must Be Fireproof
As mentioned in 14 CFR Part 45, Paragraph 45.1, identification plates must be fireproof. It is important that you select the most appropriate Industrial Strength Material for your data plate to meet these requirements. You will also want to be mindful of the type of processes you use during the manufacturing of your data plate.
Include all Required Data
Identification plates must include: manufacturer's name, model, serial number, type certificate number if applicable, established rating for aircraft engines, and a production certificate number if applicable. Additionally, you will be required to include any information that shows the aircraft engine is in compliance.
Data Plate Must Be Properly Secured to Aircraft
You will want to make sure that your data plate is secured to the aircraft in a location that is unlikely to be affected during routine maintenance. It should also be visible to someone viewing from the ground.
There is a lot to consider when preparing a Data Plate for your aircraft. Be sure to do your research before designing your data plate so that you can include all the required data. Once you have gathered all your required information, you can trust the experts at Detroit Name Plate Etching to design the most effective data plate for your aircraft. We will make sure you have exactly what you need to meet Federal Aviation Administration regulations.
Contact us today for more information.