If you need a product mass manufactured in a specific shape with consistent proportions, die cutting is the most efficient and precise process available. Read on for an introduction to the die cutting process, and see if it is right for your project.
How does die cutting work?
A die is essentially a cookie-cutter, or a mold, and is used to cut shapes out of all types of materials–metal, paper, vinyl, rubber, leather, etc. The die is made first, and can be designed from nearly any two-dimensional pattern. The die is then used by a machine to stamp out shapes from the chosen material. Manual and electronic dies exist for personal use and are used for softer materials, such as paper and fabric. Manufacturing companies use large computerized machines for rapid mass production and can handle denser materials, such as sheet metal.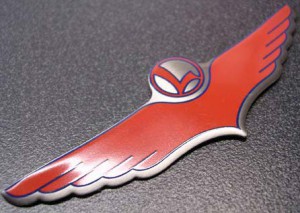 Benefits of using die cutting vs other cutting methods:
 Uniformity in shape and proportion
 Less material waste as shapes can be stamped close together
 Precise and professional appearance of final product
 Quicker and more efficient than other cutting strategies
 No limit to what shapes can be created
Common uses for metal die cutting include:
 Name plates
 Letter and number tags
 Logo plates
 Custom decals
 Certification plates
Detroit Name Plate Etching Company (DNPE) offers die cutting as an option for custom name plates, metal tags, and more. Die cut plates can be created in virtually any shape, and the customer retains ownership of the die for future orders. Why limit your product to standard shapes when anything you design can be achieved?
For more information about die cutting, we invite you to contact us.  
Save