As a business owner, you know that creating a powerful logo is essential to your brand's success.
A logo is often the first impression customers have of your company, so it's important to make an impact. Fast.In today's post, we'll explore 3
ways in which having a powerful logo can empower your business.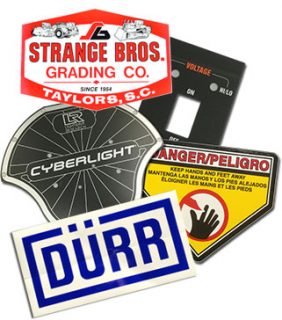 A Real Attention Getter
We've all heard the expression, "don't judge a book by its cover."
But in today's busy world, it can be hard to live by that advice.
With so many brands and companies vying for our attention, we often have only a few seconds to decide which one to choose.
That's where your logo comes into play.
A powerful logo is like a magnet for customers' attention. It's the symbol that instantly represents your brand to the world.
It should be simple, yet packed with meaning.
It should communicate your brand's values, personality, and unique selling proposition in a way that is memorable and easy to recognize.
A Memorable First Impression
The first impression is everything. This is especially true when it comes to logos.
A logo is the face of a company. It's probably the first thing that customers see. And, because of that, it sets the tone for how folks think of your brand.
It needs to be eye-catching, memorable, and impactful. It should convey the essence of your brand in a split second.
A great logo is much more than just a pretty picture; it's a powerful tool for building brand recognition and connecting with people.
Think of some of your favorite brands, and the logos that represent them. Chances are, those logos conjure up emotions. A sense of familiarity.
That's why it's essential for a logo to make a strong first impression. It should pique the interest of the public. Evoke positive emotions.  And invite people to learn more about your company.
A Step Above the Competition
A great logo has the power to set your business apart from the competition.
It's your chance to showcase your brand values and messaging in a way that's both eye-catching and memorable.
Dare to be different!
By taking the time to craft a well-designed, unique logo, you'll be able to not only attract the attention of potential customers, but also communicate what sets your business apart from others in your industry.
Enter the Next Level
If you've been looking to move your brand to the next level, invest in logo plates from Detroit Name Plate Etching.
For over a century, DNPE has been the trusted leader in the Product Identification Industry. Our commitment to quality is second to none. We are dedicated to delivering innovative solutions that exceed our clients' expectations.
Our talented team is passionate about providing exceptional service and expertise to every project, no matter the size or complexity.
Start tapping into the incredible potential that comes with having a great logo today by choosing Detroit Name Plate Etching as your logo plate provider.  Click here to request a quote.